Our Top Picks for the Best Shower and Bathroom Sealant.
Our Top Picks for the Best Shower and Bathroom Sealant.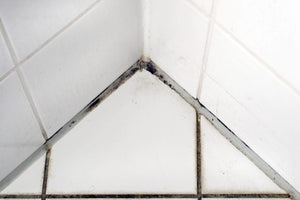 Embarking on a bathroom renovation project is an exciting yet potentially overwhelming endeavour. It entails meticulous planning, from the layout and fixture selection to the choice of materials. Amid these considerations, it's easy to overlook a critical detail: selecting the right sealant.
 Utilising the correct bathroom and shower sealant is paramount to ensure the long-lasting waterproofing and mould prevention of your revamped bathroom. In this article, we'll assess some of the market leading bathroom sealants tailored for the professional and DIY enthusiasts undertaking bathroom renovations.
 Our Top Picks for Bathroom, Shower and Wet Room Sealants
XPRO Brilliant 365+ Anti- Mould Silicone : Our first recommendation is XPRO Brilliant 365+ Anti- Mould Silicone. This premium silicone sealant is purpose-built for bathroom and wet environment applications. Crafted from a unique blend of silicone and high-grade ant- mould compounds, it combines flexibility with durability. XPRO Brilliant 365+ is resistant to mould, making it an ideal choice for shower areas and other moisture-prone zones. Its ease of application and quick drying properties make it a perfect fit for DIY projects. It's available in a convenient 300ml tube, with options in white or clear.
MAPESIL AC– All Colours: Our second recommendation is the MAPESIL AC – Internal Silicone Sealants – All Colours. This high-quality silicone sealant is both waterproof and mould-resistant, making it an excellent choice for bathroom and shower sealing. Additionally, it withstands UV light and temperature fluctuations, ensuring it won't crack or shrink over time. Available in a variety of colours, MAPESIL AC allows easy coordination with your bathroom décor. It comes in a 310ml tube and is straightforward to apply using a caulking gun.
Everbuild Forever White: Our third and final recommendation is the Everbuild Forever White. This popular choice is known for its affordability and effectiveness. As the name suggests it has been tested to stand the test of time and remain clear from mould growth. Everbuild forever white Sealant is a silicone-based sealant designed for use in damp and humid conditions. Its user-friendly application and quick drying time make it an excellent option for DIY novices and plumbers. Like the others, it offers mould resistance.
Key Considerations for Bathroom Sealant Selection
When choosing a bathroom and shower sealant, several crucial factors should guide your decision. Firstly, prioritize sealants that are both waterproof and mould-resistant to safeguard against water damage and mould growth, which can be unsightly and pose health risks. Additionally, opt for a sealant that offers flexibility since bathroom materials often experience temperature-related expansion and contraction. Lastly, choose a sealant that is easy to apply and dries quickly to streamline the DIY process