What is a Sealant?
What is a Sealant?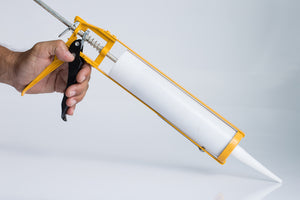 There are many types of Sealants depending on the application and the budget of the job. The most popular type of Sealants in use today are Silicone based. However there are a number of different types of sealants. Sealants can also, sometimes be referred to as mastic which.
Silicone Sealants-
Provide a flexible and watertight seal. Ideal for use around bathrooms, windows, sinks, kitchens. Usually these are more economical to use as they are not so expensive.
Provide flexibility and a waterproof seal however have the added benefit of their adhesive properties. However usually more expensive.
Acrylic Sealants-
These do the bare minimum for what a sealant is required for. They provide a waterproof seal, however are not so flexible as compared to silicone sealants and are usually not very strong and may not last as long. However these are usually the cheapest types of sealants available.
In the USA caulks are actually the name given to sealants however in the UK we associate caulk or moreover decorators caulk with a flexible filler usually used to fill small gaps and cracks internally around for frames and skirting boards. Usually quite inexpensive and over-paintable.